BEAUTIFUL OFFICE SPACE IN OXFORDSHIRE
Kirtlington Business Centre
Luxury office space in Oxfordshire – Kirtlington Business Centre in Oxfordshire provides prestigious, high quality office space within beautiful heritage buildings, with the latest technology in a superb rural eco responsible environment.
Located in a beautiful part of Oxfordshire within easy reach of major airports, rail and road networks, Kirtlington is just 10 minutes from the M40 (Junctions 9 and 10), 15 minutes from Oxford, 75 minutes from London, 60 minutes from Birmingham Airport and 60 minutes from Heathrow Airport.
We offer flexible office spaces tailored to you and your business needs
(Click HERE for Virtual Tours and Gallery.)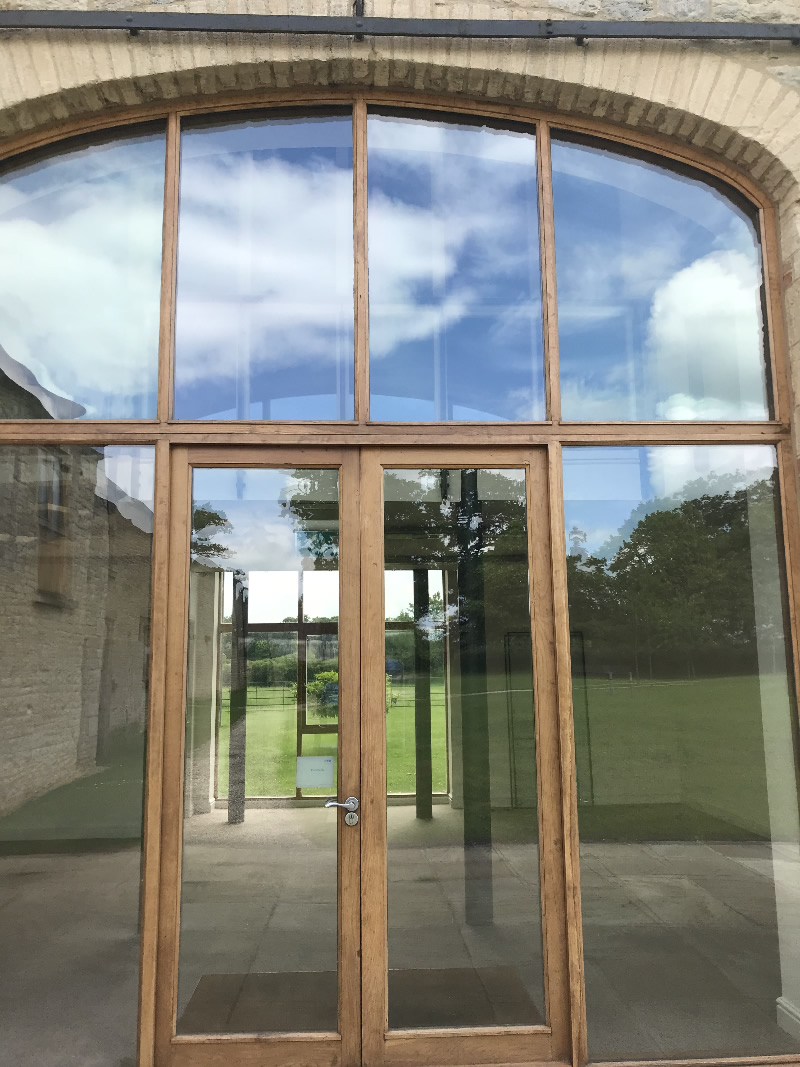 Countryside Location
The pictures speak for themselves, but Kirtlington Business Centre is surrounded by rolling Oxfordshire countryside and a variety of external social areas.

Superb Amenities
Our technical infrastructure is all you would expect from a top business premises and we provide full disabled access, CCTV security and extensive parking with electric charger points.

Eco Credentials
Heating uses the earth's natural resources and rainwater is harvested to the core areas, offering a rare environmentally conscientious home for your business.
Security
The site has security gates on both approaches and we monitor the site 24/7. We also discourage all unsolicited visitors including sales representatives and are Covid-19 compliant.

Dog Friendly
We welcome well-behaved dogs with the obvious conditions in terms of respect for other tenants and using the designated areas and facilities as you would your own home.
Elegant Offices
We offer B1 office status. Our office spaces are all stylishly designed with all modern facilities and set in well maintained landscaped gardens. Fitted with Cat 5E data wiring, options range from suites of between 371 to 4,843 square feet.
City Level Facilities
Outside, the beautiful Oxfordshire countryside surrounds you. Inside, an elegant office with all the facilities and broadband speed of a city-based equivalent awaits. In the heart of Kirtlington, Kirtlington Business Centre's exceptional workspace is just a stone's throw from the M40, and a short drive from Bicester, Banbury and Oxford.
Great Atmosphere
Kirtlington Business Centre is known for inspired, tailored workspaces that drive productivity for their clients, boosting professional and personal wellbeing. Kirtlington Business Centre is your haven in the heart of the Oxfordshire countryside.
Get In Touch
Please feel free to contact us if you would like more information about Kirtlington Business Centre. Becky Fifield the centre Manager is based onsite and can be reached on the numbers below or at any time by sending a message using the form.
Management Office:
Tel: +44 (0) 1869 351625
Mob: +44 (0) 7854 941 335